Working, as NetTrack Marketing does with manufacturing companies, I often get the opportunity to see how products are manufactured. Long considered one of the very best things about my job, I am still wowed when I can witness 10,000 foot strips of stainless steel cut and formed into paint trays before my eyes. Or watch a mountainous pile of sawdust transformed into shipping pallets.
One integral part of the manufacturing process that I don't often get to see however, is the initial product engineering and development. I have huge respect for the people who can envision, then design a product that meets the needs of end users. Of course, part of the design skill involved is creating something that people will WANT to use.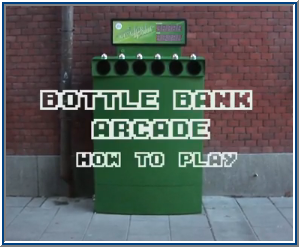 Volkswagen (Sweden) has been working on a creativity initiative to build fun into manufactured good with which humans need to interact. The engineers working on the project believe that  an easy way to change people's behavior for the better is by making products (even a staircase) fun to use. They called their project The Fun Theory.
Below are links to two YouTube videos that show how they engineered fun and user interaction into 2 products. The videos are pretty short – about 1 and a half minutes each – and are very fun and inspiring.
If you have an idea that uses fun to change behavior they may be looking for you. You can go to the website and submit an entry for the chance to win €2500.
Contest rules say that whether your idea is for yourself, for the environment, or for something entirely different, the only thing that matters is that it represents a design change for the better.