A number of our clients have recently been asking about our ability to target both inbound links to their websites and media journalists – both online and in print. We have been using Press Releases tied to electronic distribution in part through PR Newswire for this purpose with solid results for the past couple years.
I am passing along an invitation to a webinar being put on by the Content Marketing Institute entitled: "Press Releases: The Content Marketer's Not-So-Hidden Treasure." The webinar will be Wednesday, July 18th at 3:00 P.M. ET.  Although this is short notice, I hope you will be able to attend and find the content valuable. Here are 3 areas the webinar will address:
The role of press releases in content marketing
Use of press releases as a lead generation channel (often with a favorable cost per lead!)
How multimedia content drives enhanced press release engagement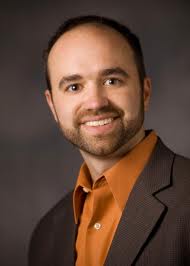 Joe Pulizzi, the founder of Content Marketing Institute will moderate. Joe, a fellow Clevelander, is a content marketing evangelist. In addition to founding CMI, Joe launched the premier international content marketing event Content Marketing World and Chief Content Officer magazine.  Joe is also CEO of SocialTract, the leading blogging service for service professionals and co-author of the highly praised book Get Content Get Customers (McGraw-Hill.)
Here is a link if you would like to register to attend the webinar.  There is no charge to attend.
As is often the case with online events that we think are valuable across a broad range of our B2B and manufacturing-based clients, NetTrack Marketing staff will be viewing the webinar and will be happy to share insights from it with you directly.