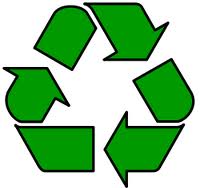 Most of our clients understand the value of content creation but struggle with the writing process.  We hear statements like this all the time…
What should we write?
I am so busy…I know we should do more….but where should I start?"
How am I going to cook up new material for prospecting, the blog, and our newsletter?
Sometimes, the answer to these questions can be found in your inbox.
This afternoon's journey into my personal inbox is case in point.  One of our clients sent us a powerful customer testimonial.  Our asked us to include the letter on his website, so I started thinking about different ways we might use this wonderful endorsement.  After all, part of my gig here at NetTrack is figuring out ways to repurpose, reuse, and recycle content.
In this case, our client's site has a dual purpose:  lead generation and membership.  We are promoting a nationwide network of independent sweeping contractors, so charting for phrases such as "parking lot sweeping Eugene, Oregon" is a major component of the job.   We are also busy attracting new members to service parts of the country where 1-800-SWEEPER is not currently represented.
So….back to the testimonial….how to use it?  My thinking went like this….
Do a blog post on "reasons to join 1-800-SWEEPER" (we just added a new page of content!)
Send it as part of a direct mail prospecting campaign (think new member acquisition)
Add the letter to the newsletter (think customer retention)
This is just one small example of mining the inbox for content.  Stayed tuned and we'll cover more strategies next post.  And…if you appreciate the role of content but struggle with the writing, or if you are looking for an internet marketing group that understands the complexities of the b2b and manufacturing arenas, give us a call.  We would love to chat about your SEO and web marketing challenges!